AONE Presentation: Putting Nurses First – Actionable Data to Improve Healthcare Delivery
Learn how emerging technologies can ease nurse workloads, deliver quality & improve patient satisfaction. Register to gain access to the AONE 19 presentation which details:
How applying data to workflows can help support hospital operations
How data can be an ally in supporting care delivery teams, optimizing staffing levels, assisting in room turnover, supporting key quality indicators and improving patient satisfaction.
BONUS! Receive a link to watch the video of Glenn Raup discussing changes he's spearheading at St. Joseph Health and other innovations.
(Spoiler alert: TAGNOS' Clinical Logistics Automation software is in use throughout his 53-bed emergency department).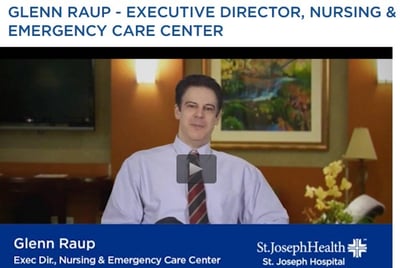 Register your contact details here to receive the presentation and video highlights.