Wondering How To Accelerate ED Throughput and Increase Revenue in Six Months?

Download the Case Study about St. Joseph Hospital
St. Joseph Hospital of Orange, a busy, not-for-profit hospital in a large metropolitan area with 82,000 ED patient visits per year, successfully accelerated ED throughput by 1 Hour while increasing revenue by $625,000, and saving $27,000 due to optimal staffing in only six months.
How? By implementing the TAGNOS ED Orchestration solution.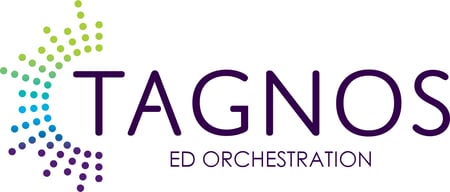 Download the four-page case study to:
Learn more about the challenges that St. Joseph Hospital faced

Understand the TAGNOS ED Orchestration patient flow solution that St. Joseph implemented

Discover the detail behind the efficiency improvements, cost savings, and revenue results achieved in just six months
Simply complete the form to access the case study.